Join my Metadata Missive crew to

get your FREE copy of The Lonely Giant
The Comic Arts Awards of Australia Shortlist Nominee
"It is hard not to get swept up into the magical yet somehow familiar world of the Lonely Giant. The storyline is utterly relatable, and for anyone who struggles to find their people, readers will want to throw their arms around Natae and befriend her at once. Beautifully designed and with a limited colour palette, Jana's exquisite illustrations speak on behalf of the characters, with the limited text carrying the story forward.

Readers young and old will connect with this touching story of loneliness, hope and friendship. We all have a giant-sized space in our hearts for the Lonely Giant."
- Amy, Teacher Librarian
The Lonely Giant is a 27-page all ages full-colour fantasy comic book about 
finding friendships.
Natae the giant has been travelling alone for so long. When she passes through the Ahkesii Forest and glimpses the local spirit creatures dancing and laughing, all she wants to do is stay.
No doubt her hard work, delicious food and magical help will win them over and earn her their friendship.
Everything is going according to plan until the excitable girl Wattle bursts into the picture, forcing Natae to confront what it is that she truly wants or end up alone on the road again.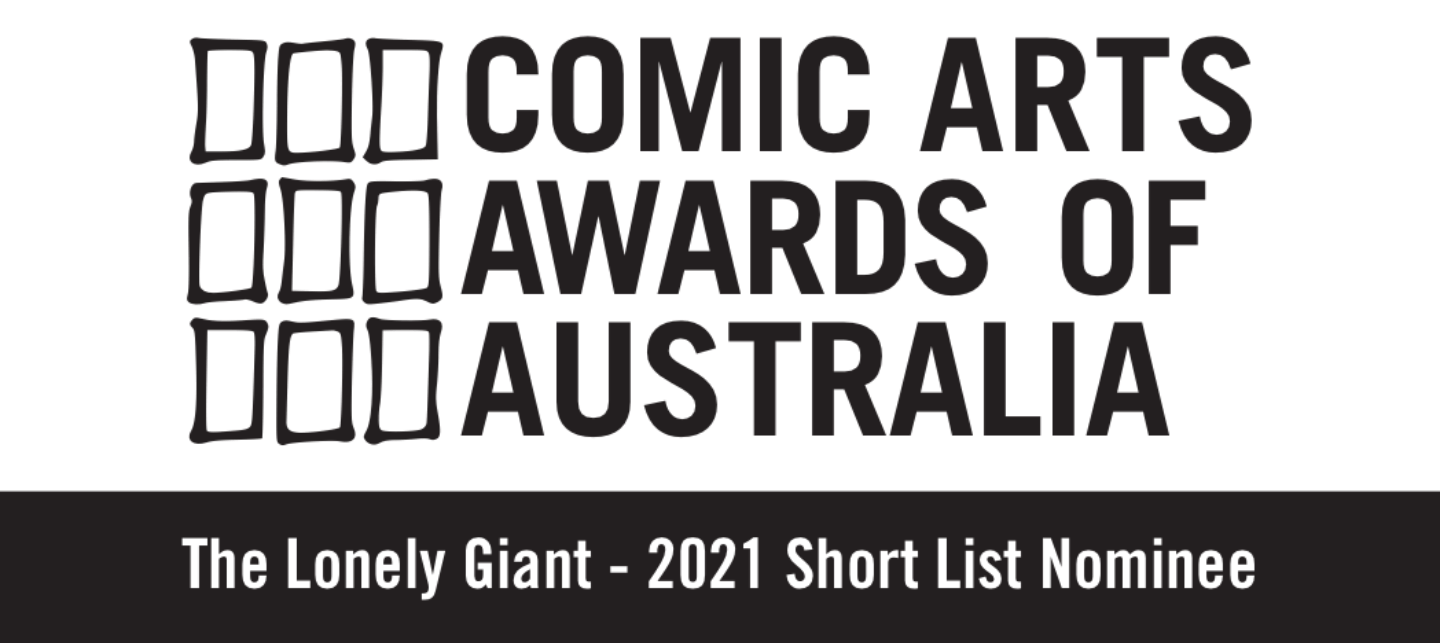 "Jana Hoffman has crafted a thoughtful masterpiece of emotional intelligence with The Lonely Giant. Her ability to isolate feelings on the page and control the spectacle and awe of interactions big and small through panel layouts and nuanced character illustrations is a beauty to behold."
- Ryan K Lindsay [Eternal, Everfrost]
"The Lonely Giant is delightful, emotional and surprising. Beautifully put together with a sensitivity to character that is particularly resonant for a shy person like myself!"
- Sarah, Greenlight Comics